10 Ways For Filmmakers To Work With Top Brands
"FILM IS AS MUCH A BUSINESS AS IT IS AN ART NOWADAYS, PROBABLY MORESO (and maybe it's always been that way since the silent era).  Knowing that doesn't mean you have to sell out your convictions but it does mean that you need to understand how to attract the lifeline of filmmaking: money" (Danny Indio / Danny Jiminia
PRODUCTION TIPS: What is your BRAND as a filmmaker or crew member?
)
Storytelling is a key component of most marketing and advertising campaigns these days. It's no longer enough to just show what the company behind a brand does, you need to tell the whole story of who it is, and how its products or services fit into a purchaser's life. Once the exclusive domain of those big brands that could afford to book broadcast TV and cinema spots, the use of narrative-led videos on websites and social media has steadily permeated out to the point where they are found even in small, local campaigns.
I rounded up a list of 10 exciting new work spaces for you filmmakers wanting to be creative, earn cash, and extend your talents to cater the brand industry.
1.
Veed.Me
Four friends came out of film school and, instead of doing what they love, they're forced to work as waiters and bartenders. Tired of the difficult process of finding film work, they decided to change the game. To revolutionize the world of video creation. Veed.me was born.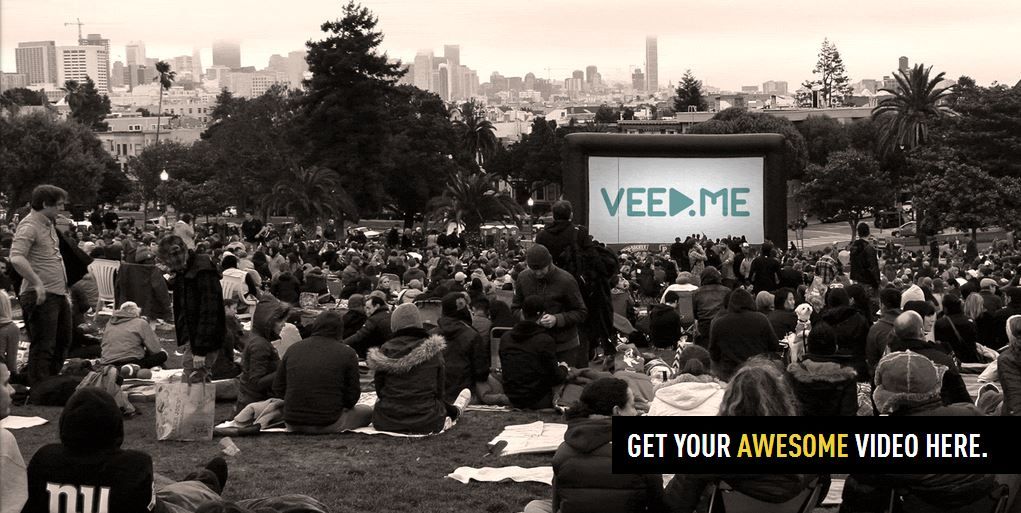 "Veed.me is a place that would make it easier not only for filmmakers and videographers like us to find work, but also for businesses to gain access to video production services at affordable prices. It's an online platform, connecting businesses with a screened community of reliable and talented videographers. All of which already have proven experience in high standard video productions for various brands and corporations."