Somewhere To Disappear - Escape From Society
27 September 2012
"Somewhere To Disappear" is a new documentary by Laure Flammarion and Arnaud Uyttenhove which explores the desire to run away and escape society. This project was born during the last month of George W. Bush's era. It captures the country during a unique period of historica change that is mixed with the torment created by the financial crisis and the hope emerging from the election of Barack Obama.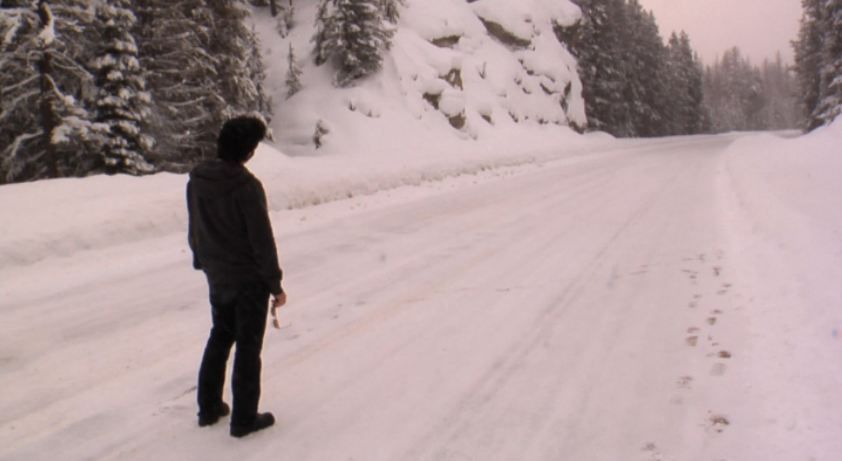 The filmmakers follow photographer Alec Soth.For his project Alec undertakes to write a manual that will provide the basic tips on how to disappear in America. The documentary follows him on his search for men who live on the margins of society. People who ran away from their natural environment, to find their own world.
How did you come up with the idea to document Alec Soth? Why did you guys choose to just direct and use Alec Soth to front it?

Arnaud and I met 7 years ago, during our final study project. It was professional love at first sight and it was obvious to us that we were meant to continue working together. We both wanted to do a project on the photographer Alec Soth, who we both admire and who has the charisma and the qualities required for a portrait. Both of us needed an alter ego to accompany us in this project,me in my second film and Arnaud in his directorial debut. Our collaboration is an intricate balance between a permanent but obvious synergy, a real mutual trust and a fruitful confrontation. For something to be created out of this collaboration we therefore need to be in constant consensus, which sometimes can be quite complex but ultimately more interesting.

We thus contacted Alec via email: we wanted to follow him in the development of his new project. We knew he was a doing another gallery of portraits across the United States and we wanted to find out more about his work methods and the different steps that he takes to find his subjects. More precisely where and how does he find them? And how does he work with them? We first met Alec when he was in France for the Paris Photo festival. During that first meeting he described his project: searching for people who deliberately choose to disappear in America, but he also expressed the fatigue and weariness he was feeling atthe time. Half–jokingly he then added :"I am actually the one who wants to disappear, I cannot take it anymore, I take refuge in my office, my assistant even calls it the "cave"!".
It's not an easy thing to get someone like Alec with the desire to isolate himself to be follwed by two filmmakers.

Well, the meeting went very well. We came out of it happy. The photographer was generous, attractive and exciting but he felt more like isolating himself right then than sharing his life and he was therefore forced to dismiss our offer.
Following that meeting, Arnaud and I were as much amazed as we were intrigued by Alec: was he kidding? We realized at that
moment that the boundary between the photographer and his subjects is not as clear as he claimed.
A few hours later, in downtown Paris, serendipity puts us back on the path of Alec. We take this unexpected new opportunity to
try to convince him: Alec chooses to believe in this sign, and half-amused, half-intrigued, he finally accepts the challenge. A few months later we joined Alec in his hometown of Minneapolis. We embarked in his small van and started location scouting which
proved to be conclusive.


How was the filming experience? Did you get the people in the documentary to open up to you?
We undertook our journey alongside the photographer secretly hoping to confront the man on his own will to disappear. Our goal is in no way to take a voyeuristic snapshot of someone who himself observes a subject, but rather to follow a character who fantasizes about his subject and gradually merges with it. Through that journey we had many encounters: a former homeless homosexual, a repented nazi, a drug addict, a father of two, a disillusioned retired military man... But what interested Alec, the 40 year old father, American model and world renowned photographer, is nothing of that sort. What fascinated Alec Soth was how these men had achieved what he did not even dare to try: how did they gradually leave society? How'd they disappear from America as everybody knows it? He wanted to make a sort of guide, a technical manual and in order to reach that goal he approaches as a student approaching his masters.

As we collect these meetings we leave the photographer to progressively get closer to the man and his genuine quest. Alec changes before our eyes. More than just a professional pursuit this movie discovers the introspective journey of Alec Soth
TrackBack URI for this entry
Comments
(0)
Write comment